Asset Liability Management – Learning Roadmap
The Asset Liability Management (ALM) process is used to manage the business and financial objectives of an institution by assessing and evaluating assets and liabilities on its portfolio in an integrated manner. It is a continuous process involving the formulation, implementation, review and subsequent revision (if needed) of asset and liability management strategies to ensure that they are within the acceptable risk tolerance levels.
It primarily and traditionally addresses interest rate mismatch and liquidity risks through tools such as duration and convexity metrics, and value at risk based concepts such as Earnings at Risk and Market Value of Equity.
What are the prerequisites?
Basic tools
We begin the Asset Liability Management (ALM) course by first reviewing some preliminary topics that will be applied within the course. These include:
Calculating Value at Risk (VaR)
Duration & Convexity Calculation Example
ALM and the Regulatory Environment
In addition to these prerequisite courses we also review how the Asset Liability Management (ALM) process is addressed in the current regulatory environment for capital adequacy requirements as outlined in Basel II and the changes that Basel III will bring to the existing capital framework in particular with regard to liquidity risk regulations:
Internal Capital Adequacy Assessment Process (ICAAP) – Overview and Core Concepts
Basel III: Basel II Framework Revisions
Basel III – Liquidity Framework – Reforms to Global Liquidity Risk Regulations
What topics are covered?
Once a review of the prerequisite topics has been covered you can now move on to the main Asset Liability Management Course. This course covers :
Asset Liability Management (ALM) measurement tools such as:

Duration
Rate Sensitive Gaps
Earnings at Risk (EAR)
Cost-to-Close
Interest Rate Gap
Cost-to-Close
Liquidity Gap
Market Value of Equity (MVE) Analysis
Price Sensitive Gap
Liquidity Gap
Net Interest Income (NII) at Risk and
Duration Gap Analysis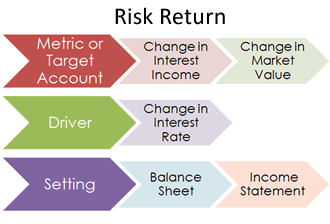 Applications of ALM such as:

cash flow matching
portfolio dedication
immunization, and
How convexity is used in the ALM process

Discussion of liquidity risk, liquidity ratios and analysis, liquidity limits and the liquidity contingency plan
We then review some simple ALM stress tests for liquidity and interest rate risks:
What are the additional topics I can read up on?
For a more detailed discussion on the liquidity risk management process you may also like to review the following posts:
Liquidity Risk Management – A framework for estimating liquidity risk capital for a bank
Basel III enhancement – Linking liquidity crisis with Liquidity Coverage Ratio and Stable Funding Ratios
Liquidity Risk Management Case Studies
Other topics related to the Asset Liability Management (ALM) process include:
Interest Rate Simulation Crash Course
Setting Counterparty Limits, Market Risk Limits & Liquidity and Interest Rate Limits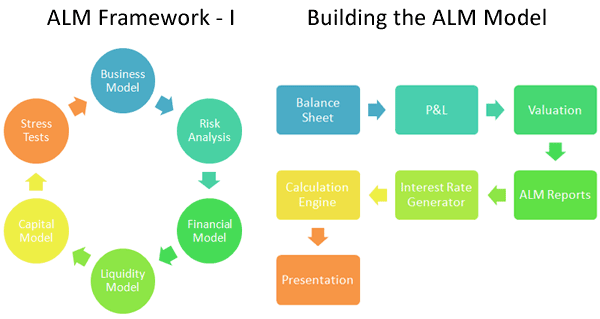 Related Video Courses
Calculating VaR (Value at Risk) using VCV and Historical Simulation
Related PDF Files
Related EXCEL files
Search the site
Pages
Random Testimonial
~ Student Testimonials

"Concise, to the point. Very informative and very practical."

"I loved the course!! Very interesting. Good lectures."

"Excellent, very informative and inspiring."

"In total awe of the way he taught…"

"Well versed with the subject and able to transmit the subject properly."

"Excellent. If the time could be extended this would be an even better learning experience."

Excellent teaching skills. The instructor made every effort to explain most complicated finance concepts in simplest possible ways."
What's the little bird saying?